CNBC's Becky Quick is reporting this morning from Omaha on the Berkshire Hathaway Annual Shareholders meeting over the weekend.
In this clip, she shows us an excerpt from her Buffett interview on the exposition floor, asking how much cash Berkshire has on hand. Buffett also comments on how some of the key people involved in the Microsoft-Yahoo fight were brought together in Omaha.
Current Berkshire price:
Berkshire Hathaway Inc
US%3bBRK.A
131000.0 -2600.00 -1.95%
NYSE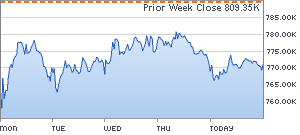 [US;BRK.A 131000.0
-2600.00 (-1.95%)
]
Yahoo:
24.4701 -4.1999 -14.65%
NASDAQ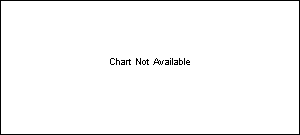 [YHOO 24.4701
-4.1999 (-14.65%)
]
Microsoft:
29.12 -0.12 -0.41%
NASDAQ
[MSFT 29.12
-0.12 (-0.41%)
]
CNBC's one-hour behind-the-scenes look at the annual shareholders meeting, The Billionaire Next Door: All Access, premieres tonight, Monday, May 5 at 9pm ET.
Questions? Comments? Email me at buffettwatch@cnbc.com
Visit
Share Investor Blog